A foreword by Barclay Bram, anthropologist and journalist.
Jürgen Habermas is the scholar most associated with the term "the public sphere." For Habermas, the public sphere was a place where people could debate freely on social issues. Through discussions, these places would influence political action.
That was the theory. Habermas was thinking of the Athenian agora, of Parisian coffee shops. He determined these spaces had to be public; everyone had to have access, they had to be free of control (whether political or economic). They needed to give people a space to deliberate the fundamental structures that governed their lives, helping form public opinion.
Habermas instigated thousands of scholars in search of public spheres in every corner of the globe. Was Weibo a Chinese public sphere? Was Twitter in the US? What about the squats in Grecian buildings deserted during the debt crisis? What about techno parties? What of algorithms? Is anything ever public? What is the relationship between the public sphere and the public space, the imaginary and the concrete?
We're still searching. Maybe it's an ideal. Where are we ever truly free of economic or political control? What is truly public in hyper-capitalism? During lockdown in London, I would hop on my bicycle for my daily state-sanctioned exercise. I'd cycle arcs around the city. I saw only one person on Regent Street on a Tuesday morning — a lone government employee in a reflective jacket.
I saw the city emptied. Then lockdown started easing. There was a brief window before the shops opened again. I saw people hanging out of windows, chatting to their loved ones below (2020 Montagues and Capulets, each one). I saw people on stoops. Parks got so full they had to be closed temporarily. I saw people doing push-ups on park benches.
For a brief moment, I saw the city reclaimed. For the people, by the people. Non-commercial space utilised. A financial centre breathing without its core. It was free.
Some housekeeping
We have received such positive feedback since debuting our latest project, 'Please Stand By,' and we'd like to thank everyone who supported our work during this period.
The project is continually being developed. So, if you would like to collaborate with us, please don't hesitate to reach out.
A few things from us to keep you entertained:
We launched a series of music playlists inspired by the different meals we eat in a day. For our first instalment: "Merienda," which, from Tagalog, translates to "afternoon snack." Enjoy this soulful mix of jazz, downtempo, and city pop with a bowl of fresh cherries.

You can now listen back to Papa Jawnz' set from our 'Please Stand By' debut party last month with Transit Records on Mixcloud.

We redesigned our website so you can read about our past and ongoing projects more easily. Check it out and let us know what you think.
Below, our participants carefully curated music playlists to accompany their anecdotes, ranging from melodic R&B to electronic chillers, so make sure to check them out. You can follow our other playlist selections on the Edsa Spotify page, which we regularly update.
Enjoy!
Xoxo,
Sai and Kat
---
We built this city
Image by Sonny Thakur, co-founder and photo editor of GRID magazine. "The smoking lounge at the airport. It's a refuge for tourists, businessmen, overseas Filipino workers, doctors, lawyers, fishermen, farmers, photographers, and the occasional non-smoker (me). It knows no race, it knows no gender, it knows no religion, it knows no socioeconomic background."
David Zilber is the former Director of Fermentation at noma, a two-starred Michelin restaurant in Copenhagen, Denmark, currently ranked No. 2 in Restaurant magazine's World's 50 Best list. His penchant for topics like the history of agriculture and biological entropy embodies a curiosity we strive to accomplish at Edsa. Here, David reflects on what the emptiness of his neighbourhood conveys about our collective condition. His selection of sentimental and melodic tunes is perfect for this type of contemplation.
"I live on Købmagergade in Copenhagen. Market Street. It stretches from Parliament to the main Subway and Commuter hub of Nørreport in the city centre. It's a pedestrian street filled with expensive boutiques at ground level and office space for the regional branches of multinationals further skyward.
During the pandemic, one of the most densely packed and humanised streets in Copenhagen looked like Times Square in Vanilla Sky — an immense feeling that spoke to the fragile world we, collectively, as a species, built ourselves; that an invisible delivery vector for a few scraps of RNA could render humanity, the greatest natural force the earth has ever seen, invisible itself."
Vulnerability is a strength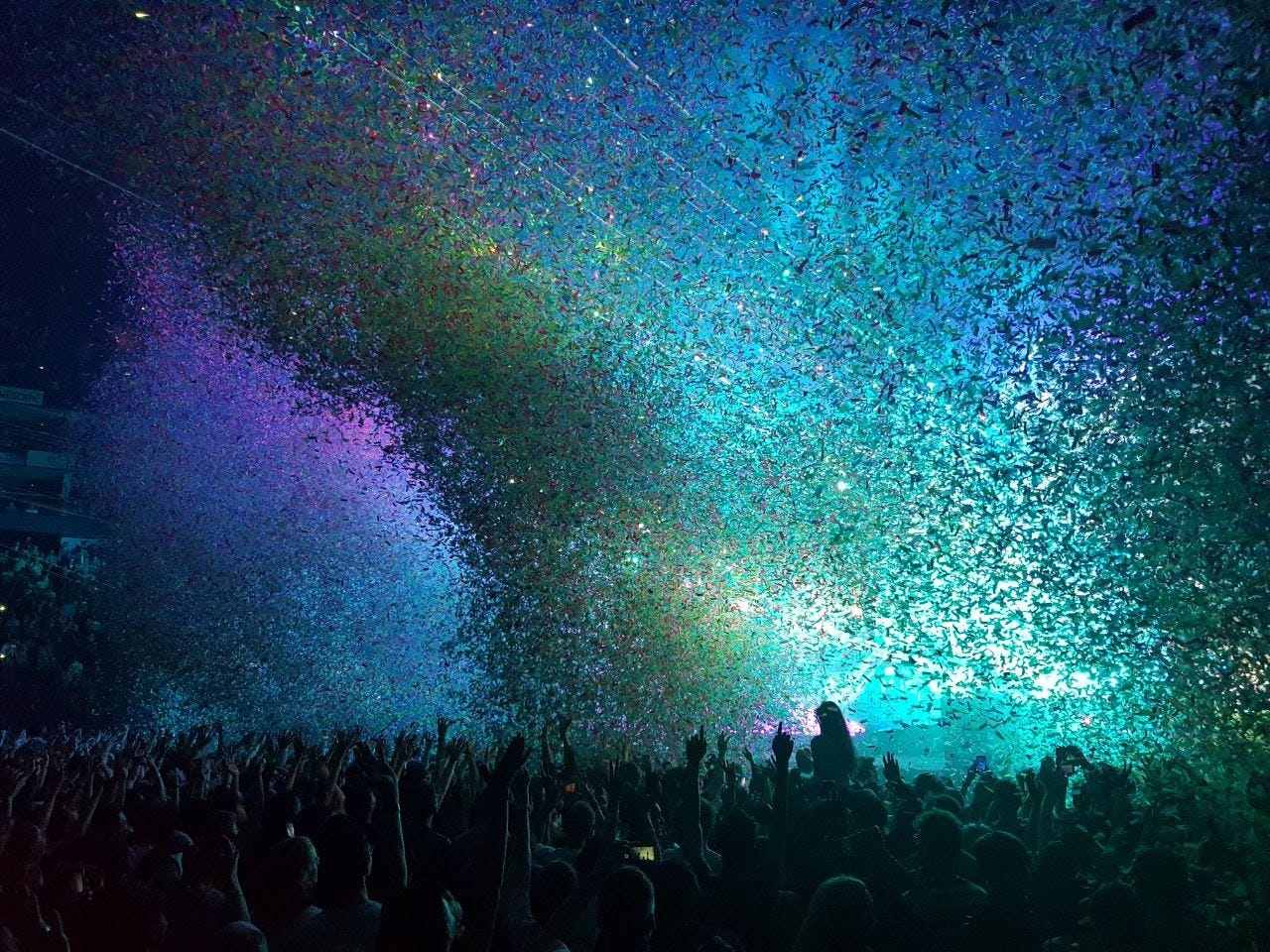 Image by Kat Fernando, designer, illustrator and co-founder of Edsa. "I live in a time that allows me to listen to anything I want. From banging guilty pleasures to obscure internet finds, everything is placed within reach. There are no walls to break in this digital space; I'm grateful for my community for accompanying me in my journey of nostalgia. I sit back, relax and drift away to wherever the sound takes me."
Kiana Valenciano is an R&B singer-songwriter from the Philippines. Last February, she relocated to the United States to develop new music and prepare for her first performance at SXSW in Austin, Texas — all of which were postponed due to the pandemic. We caught up with Kiana over the phone on what the lack of public space taught her about embracing vulnerability. Her playlist selection, featuring the best of underground R&B, is nothing but ace.
"I'm a homebody. I enjoy staying home and I appreciate my alone time. However, this entire ordeal reminded me of how much I depend on physical interaction. Meeting new people and being outdoors helps my writing survive. Performing live is also so different from putting on a show in front of a camera. I'd say the latter is a bit more draining. When you perform live, you can feed off from everybody's energy. In front of a screen, you just see words and a bunch of emojis; it just doesn't translate in the same way as having that human connection. I don't think I'm ever going to take any activity that requires me to leave my home for granted ever again.
Now, with the internet making everything so accessible, I also feel more responsible with my voice — with what I say and stand up for. When I am alone in my room and live behind a screen, everything is recorded. I easily feel more vulnerable. I have to remind myself that so many people are listening and watching me. It is a real responsibility, as musicians, singers, and artists, to keep people's spirits high. I love music for the way it makes me feel, and I just want to give that same feeling to others. There have been occasions where my ego gets in the way of making an impact on someone's life. Vulnerability is such a strength and it is empowering to prioritise honesty over basing your self-worth on admiration or other people's opinions."
At home but connected
Kara Chung is an illustrator, photographer, and musician who has worked with clients such as Nike, Reebok, and Adidas. She routinely publishes her images on Hypebeast, having photographed the likes of Peggy Gou and Michèle Lamy. Kara also founded @animalcrossingfashionarchive and organised the world's first Animal Crossing fashion show. Featuring a blend of electronic and organic sounds, Kara's playlist evokes the physical and virtual characteristics of our so-called "new normal," pondering on the spaces that distance and connect us.
"A friend once told me that this is the only period in time we could actually ask someone, "Where are you?" and have the question make sense. In the age of snail mail, each transmission was only an echo. It was a given that it may take weeks for a letter to arrive — a shot in the dark.
Before I was born, my parents spent a brief period apart in different continents. I remember unpacking a box full of hand-made illustrations, filling the distance in-between. Perhaps this is why I grew up falling in love with drawing: a precedent to my existence was the world my mother and father filled with images of flora, fauna, and well-wishes.
I'd like to believe we explore virtual spaces that drink from the same root, where the visible matches the rapidly changing nature of the invisible. The conversations, written across time zones in digital ink, connect us all."
More than what meets the eye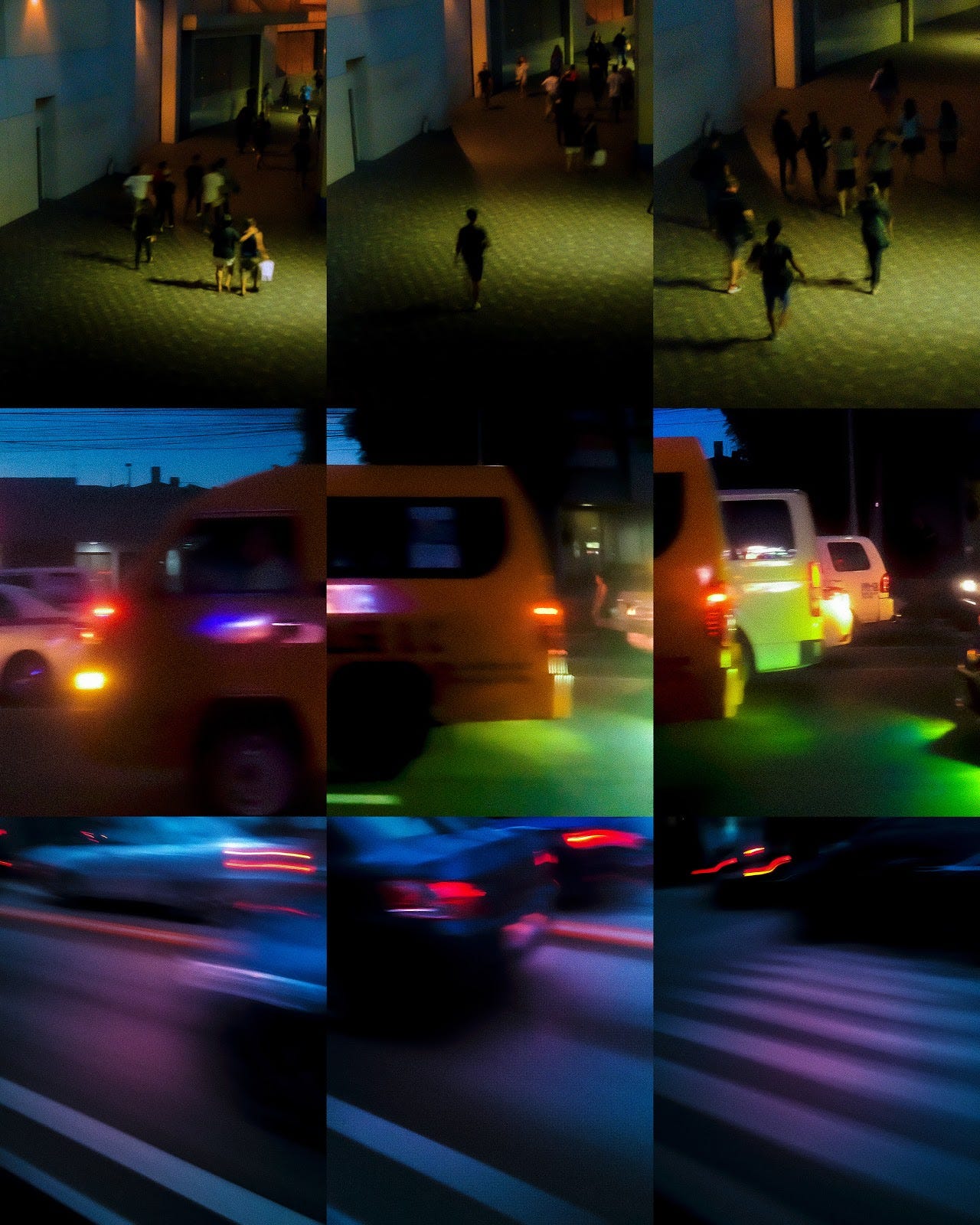 Spending more time indoors forced Renzo Navarro, a Manila-based photographer, to renegotiate his ambivalence towards photography — namely, as a practice that relies on the outside world. His work embodies nostalgic surrealism, capturing whimsical nuances of everyday life. This quality, he believes, says more about himself than his photographs.
"While most street photography is intimate and vulnerable, mine seems to be the opposite. In the presence of strangers, I've always put myself in a bubble, often choosing not to participate. This reflects how I sometimes take pictures in public spaces: often with no clear subject and taken from afar. I do enjoy using my phone to take photos of night scenes. It's quick, fleeting, and quite thrilling.
It's strange. While I don't identify as a street photographer, I now feel as though I have nothing to take photos of during this pandemic. My behaviour towards photographing in public spaces reveals more about myself than a particular subject. Despite this weird relationship I have with being outside, I refuse to take any pictures at home — a place that stimulates zero inspiration.
I miss being outside. I've welcomed Netflix and YouTube as a means of escape. However, nothing beats walking alone outdoors, listening to music with my head down, and imagining myself as the hero of my own coming-of-age movie. I guess that's why my pictures look the way they are."
In the heat of a moment
Image by Cyrus Mahboubian, a London-based artist known for his continued use of analogue materials and photography. "For those of us living in big cities, there is an inevitable disconnect from expansive public spaces — like the countryside and national parks. For us urbanites, the "public space" conjures images of concrete plazas or, at best, a large city park invariably surrounded by buildings and roads. However, as a result of the quarantine during this pandemic, more than ever I appreciate the importance of having access to nature and its infinite capacity as a source of comfort and inspiration."
Sai Villafuerte is a journalist and co-founder of Edsa. To her, public spaces are hot places, both literally and figuratively, and she follows the trail of the fire wherever it leads her. After spending many hours in virtual listening spaces, and an ode to her childhood dream of becoming a DJ, Sai recreates the chaotic intensity of a heated dancefloor with her guest mix on Transit Records Radio.
"My apartment resembles something of a greenhouse. The glass windows stretch on one side of the wall, facing directly where the sun sets. At noon, the heat scorches my bed, where I lay between screen time on my computer and phone. I curl up in a foetal position, numbingly scrolling my thumbs across the screen, like a caterpillar baking under a magnifying glass.
This is a mundane part of my domestic routine. However, it brings me close to lying down on the beach, where the sun blazes a scarlet colour through my closed eyelids. These are my moments of respite from the cold sea of tweeting, beeping chaos until I dive back in.
The first week of June was probably the hottest day of the year, and I mean that in a "trendy" way. The phenomenon of "Black Tuesday" and the fast-tracking of a controversial bill in the Philippines symbolised a turning point in the pandemic, igniting a light in the minds of the public. To some, their rage sizzled through artful creation; to others, futile attempts at rationality fizzed into exasperation. Nevertheless, many saw this moment — the reclaiming of public expression — coming. As Jean-Paul Sartre described in the preface of Frantz Fanon's The Wretched of the Earth: "The true culture is the revolution, meaning it is forged while the iron is hot."
There is a type of flame that is hard to come by these days — like the slow-burning of a reverb, exploding into a melodic euphoria; or the sonic warmth of a rolling bassline. In fact, I've been thinking a lot about music spaces and the limits through which the internet can recreate them.
From home, the spirit of music flickers unwaveringly. However, there is nothing like being in the heat of a moment with your friends, whose hearts beat to the sound of the drums."
---
A recipe for hot-and-sour silken tofu
This was last week's version of my old favourite, sour-and-hot silken tofu. This time I added my leftover crunchy fried breadcrumbs and chopped parsley from making
@markbittman
sardine pasta recipe: just as untraditional as Bombay mix and just as effective! Playing with the spirit rather than the letter of the original recipe. (recipes in
#everygrainofrice
and
#thefoodofsichuan
- but basically you just warm the tofu in simmering water, then drain and eat with soy sauce, chinkiang or other vinegar, chilli oil, sesame oil, ground Sichuan pepper, chopped spring onions and something crunchy. Super-delish and very quick to make). 😋😋😋🌶
#chinesefood
#chinesecooking
#sichuanfood
#tofu
#vegetarian
#vegan
Kat Fernando is a designer, illustrator and co-founder of Edsa. These days, she indulges in cooking comfort food to stay grounded. Here, Kat shares one of her favourite recipes from Fuchsia Dunlop — a dish reminiscent of her childhood.
300g silken tofu
1 tbsp Chinkiang vinegar
2 tsp light soy sauce
2 tbsp chicken stock
2 tbsp chilli oil, with 1 tbsp of its sediment
1 tsp sesame oil
1 tbsp finely sliced spring onion greens
½ tsp finely chopped garlic
1 tbsp finely chopped Sichuan preserved vegetable (zhà cài)
To serve:
1 tbsp finely chopped Sichuan preserved vegetable (zhà cài)
1 tbsp finely sliced spring onion greens
Boil water in a saucepan with enough to cover the tofu, and season lightly with salt. Once it starts to boil, bring the heat to low and add in the tofu. Let it simmer gently for about 5 mins to heat it evenly through. While the tofu is warming up, prepare the other ingredients. Place them all, except for the garnishes, in the serving bowl with ¼ tsp of salt and mix. When the tofu is ready, transfer it into a bowl and garnish before serving.
Enjoy!
---
This edition of Delicious Creativity is part of Edsa's latest project 'Please Stand By' — a music concept, inviting members of the cultural and creative industries to share stories, playlists, and recipes reflecting on slowing down in the public space. You can support us by subscribing to this newsletter, following us on Instagram, or writing to us your thoughts on how we can do better.